Cardboard Organizer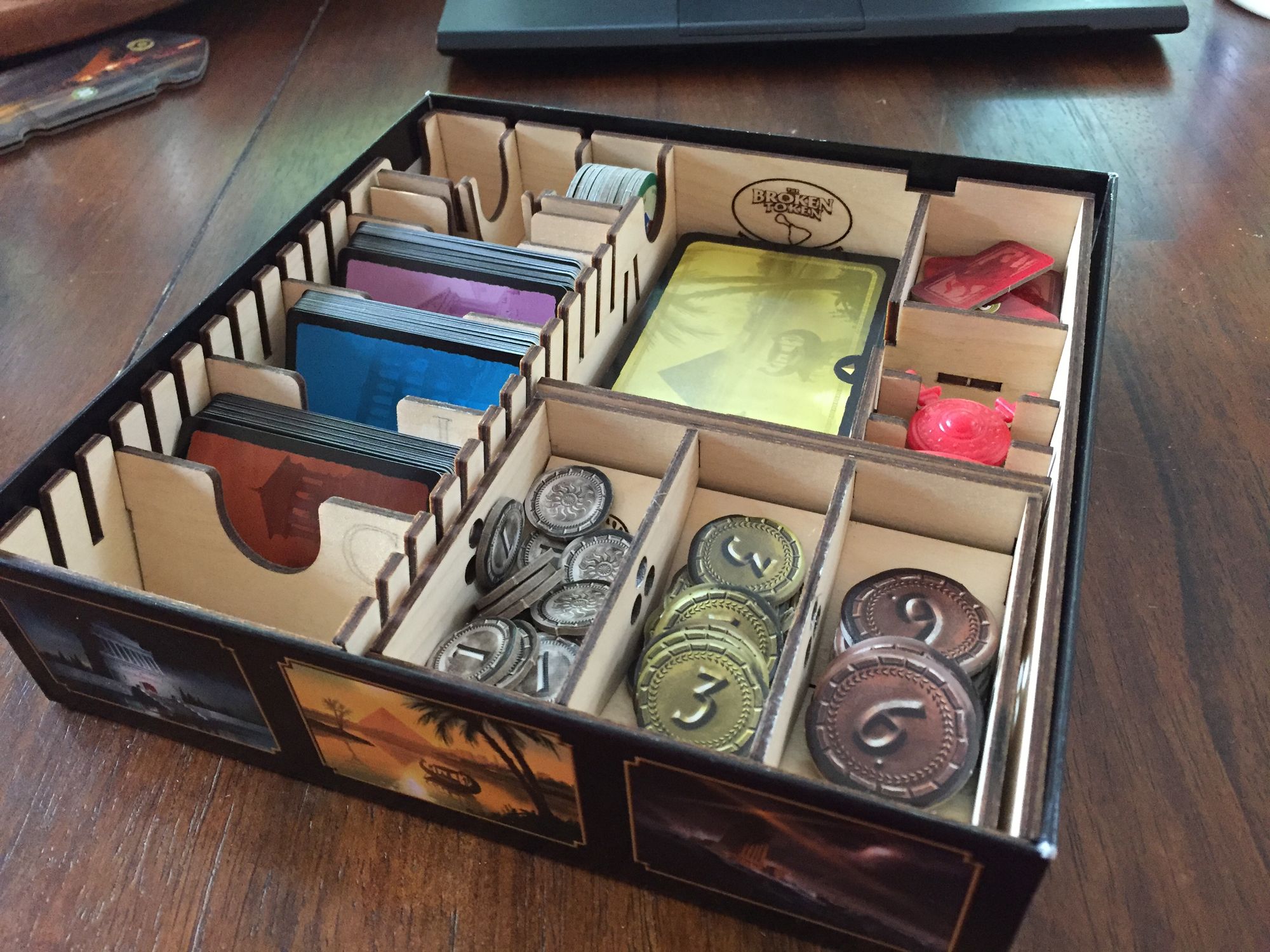 Not all board games are guilty of doing a shoddy job with box inserts. Just look at Black Fleet's!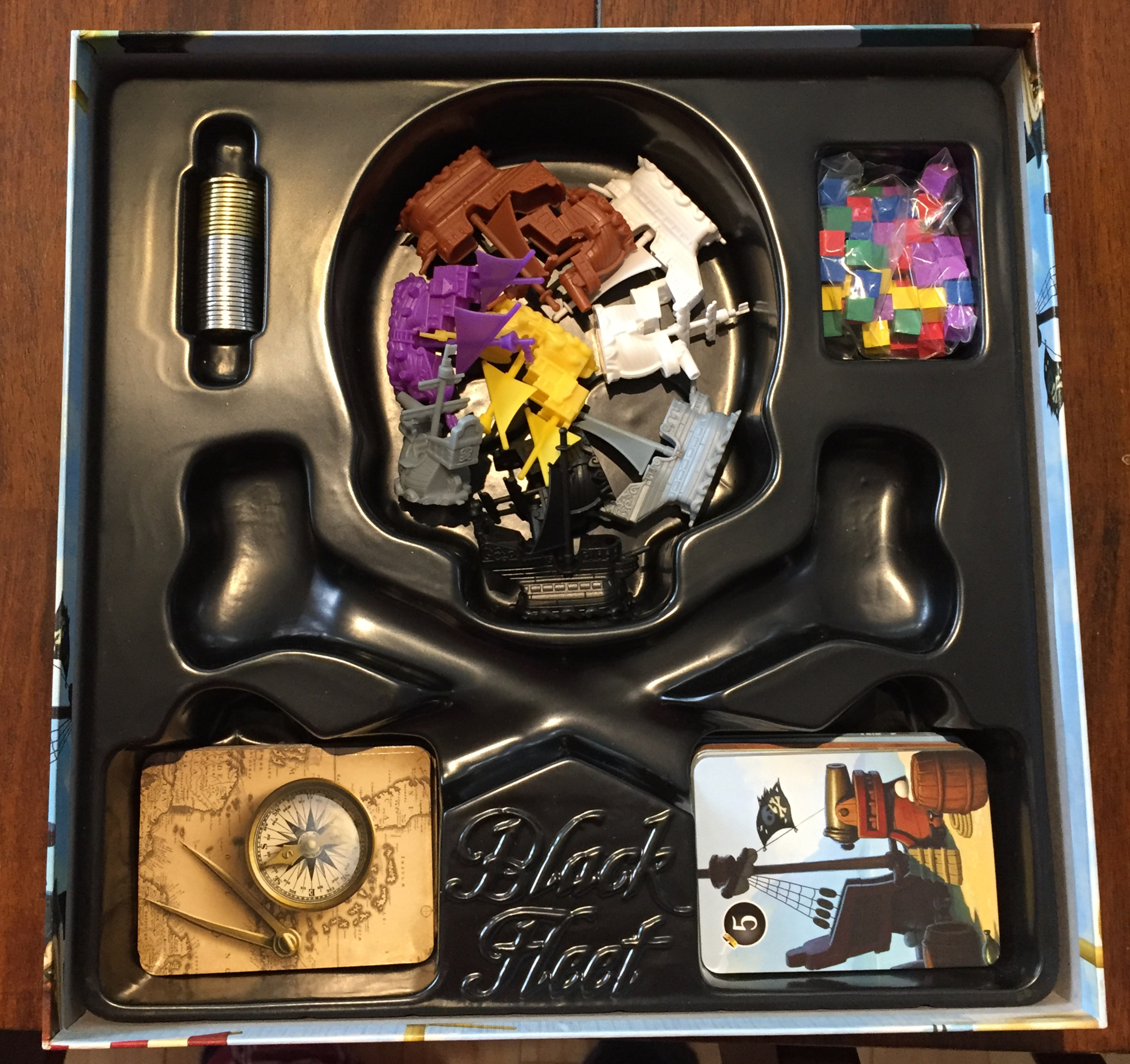 On the other end of the spectrum, this is what ends up happening with all of the "big box" games we buy from Fantasy Flight. Obviously some room for improvement here, unless you're particularly fond of plastic baggies.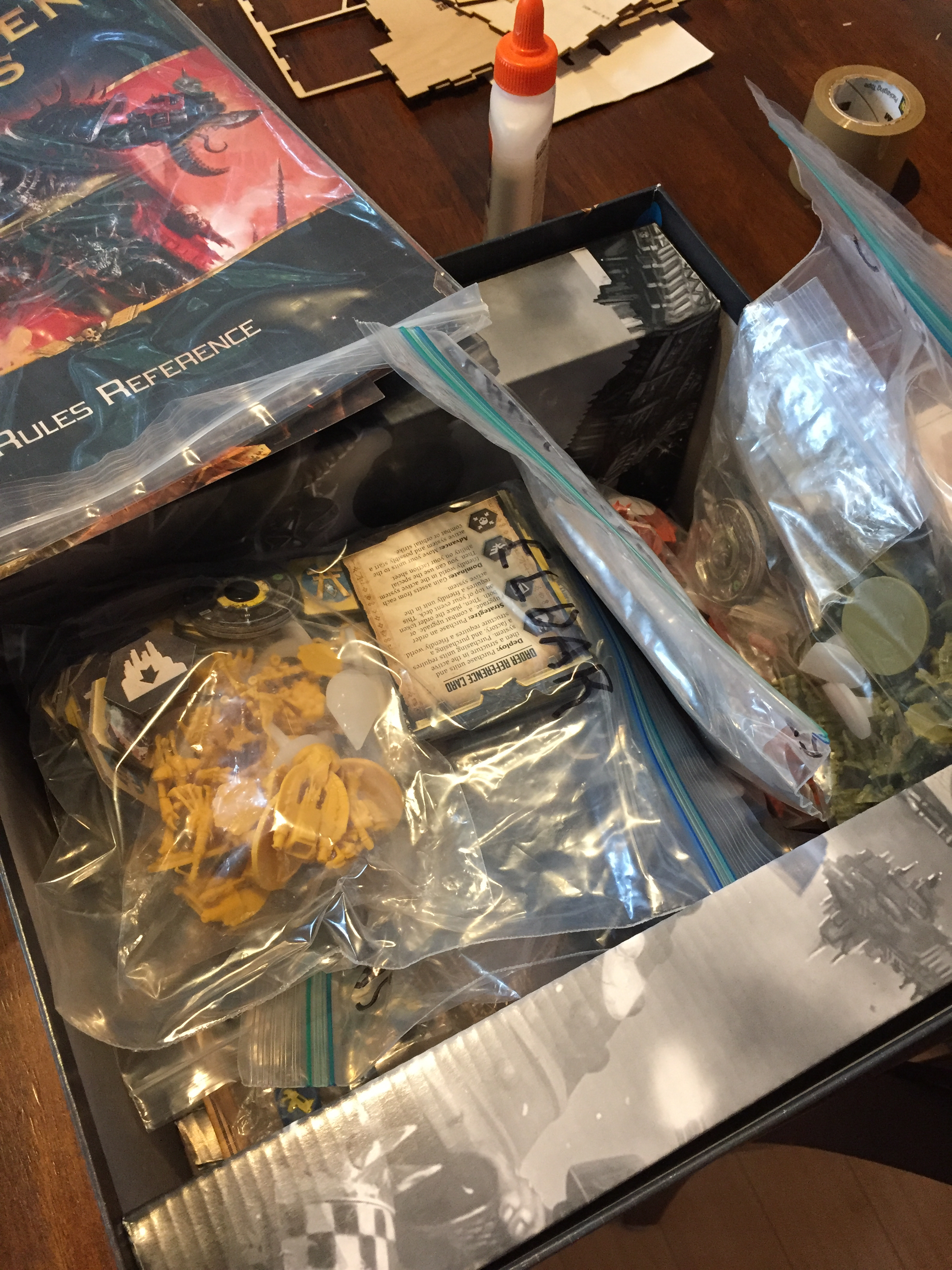 Luckily, there's a wonderful company called The Broken Token that makes custom box inserts out of Baltic birch with a laser cutter. Everything ships to you in flat-pack format, then a little time and glue can take you from this...
To this: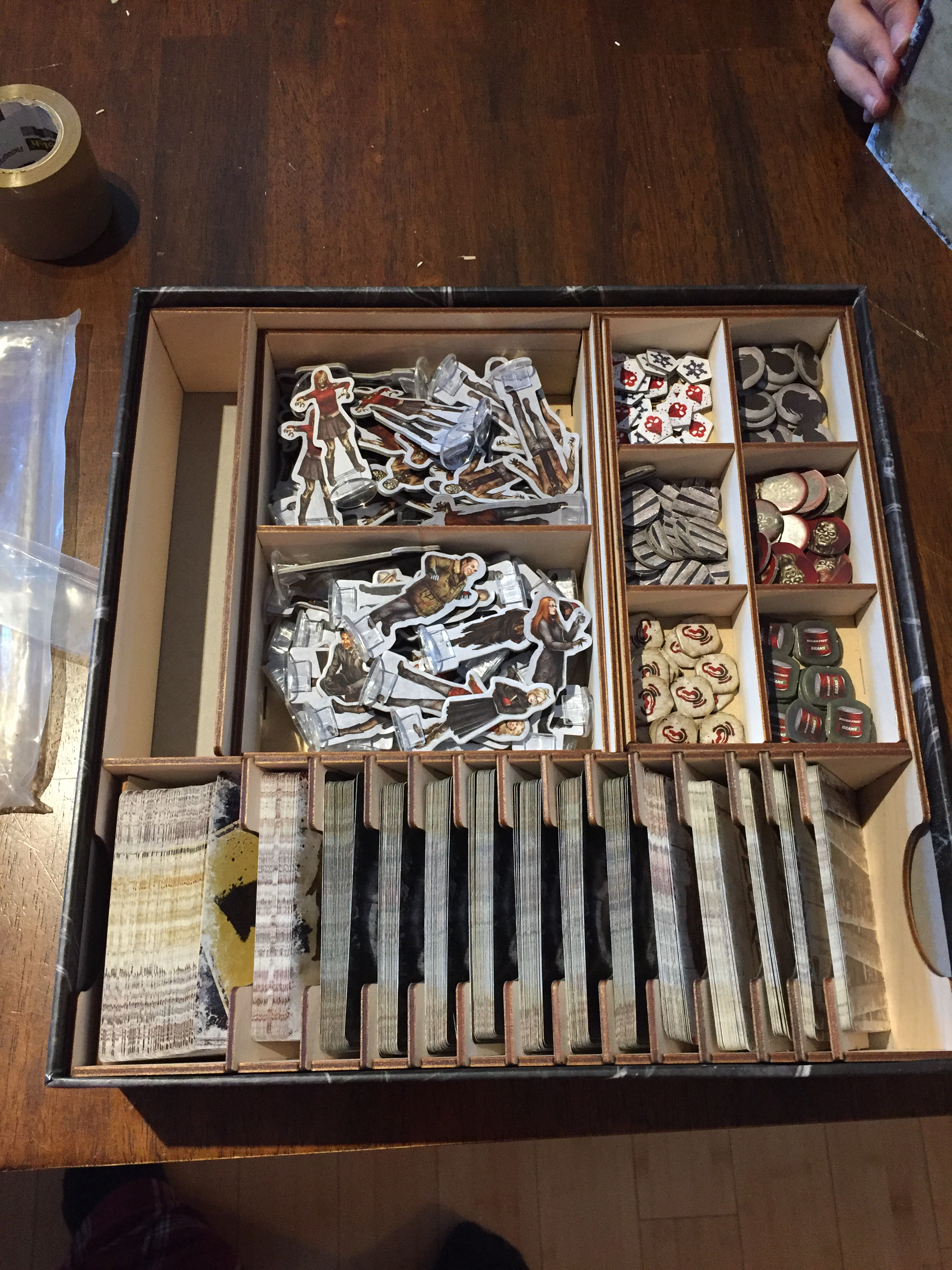 They do take a little time to put together, and Broken Token warns that you may need some wood glue for loose joints (something I can confirm) and tape for the corners if you decide not to glue them (I usually don't). However, being able to rapidly set up and break down a game can be the difference between playing and not playing. There have been times when our tabletop group skipped over something awesome (Civilization, Eclipse, Mage Knight, etc.) simply because these games take so long to set up! If there's something in The Broken Token's collection for a game you play regularly, give them a look! They have a ton of their items on Amazon.com as well.